Inspired by the "chilli ratings" when picking a curry from a menu, we have created a difficulty rating for our experiences from 1 to 5.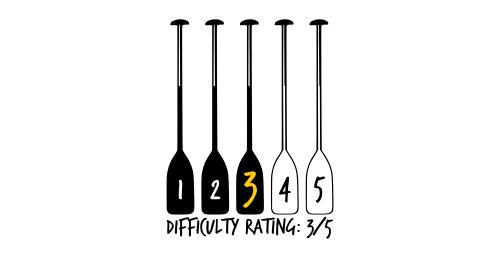 We have updated our website to included this new rating on all of our canoe hire routes.
We are hoping this will help our customers choose the perfect trip for them!
Difficulty level 1/5: Shrewsbury Paddle Board Hire & Shrewsbury Town Centre Canoe Hire
Difficulty level 2/5: Montford Bridge to Shrewsbury, Overnight Off-Grid Experience, Wild Camping & Arley to Bewdley
Difficulty level 3/5: Hampton Loade to Bewdley
Difficulty level 4/5: Bridgnorth to Bewdley & 2-day Canoe Trip
Difficulty level 5/5: Great Glen 5-day Expedition