Corporate / Large Groups
River Severn Canoeing Experience with Exclusive Lunch Stop
The foodie canoeing experience!
Soak up the sights, sounds and tastes of the beautiful Shropshire countryside.

Full-day experience.
Suitable for groups of 20 to 100 people.
Canoeing: £25-£30 per person.
Lunch: £350 for up to 20 people; £15pp thereafter.

This package is available 7 days a week, please get in touch!

📞 (+44) 07397 005355

📧 [email protected]

🏢 Hire a Canoe,
Montford Bridge,
Shrewsbury,
SY4 1EB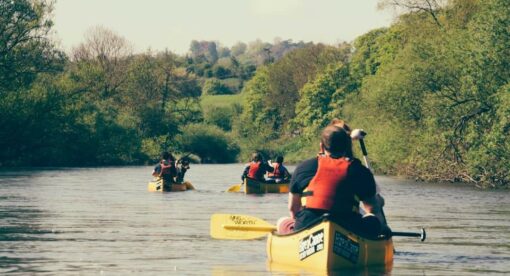 Canoeing on the River Severn
This package includes 12 miles of canoeing on the River Severn upstream of Shrewsbury and a lunch stop along the way on the Berwick Estate.
Test your teamwork skills with three people in each canoe or pair up and paddle in twos.
Our Canadian canoes are roomy and safe and we pride ourselves in keeping our kit clean and regularly renewed.
We are a fully insured, VAT-registered limited company with experienced and qualified staff. We can provide risk assessments and any other certificates you may require.
Bespoke Lunch Stop
We are working with the lovely Sam and Claire of Great Berwick Organics to offer this exclusive River Severn canoeing and lunch stop corporate package.
Their organic, grass-fed Longhorn beef will be the star of the show at this lunch stop but other dietary requirements can of course be catered for on request.
Lunch options are locally sourced and seasonal.
Example menu: Great Berwick organic roast beef with salad in a bun, soft drinks and strawberries to follow.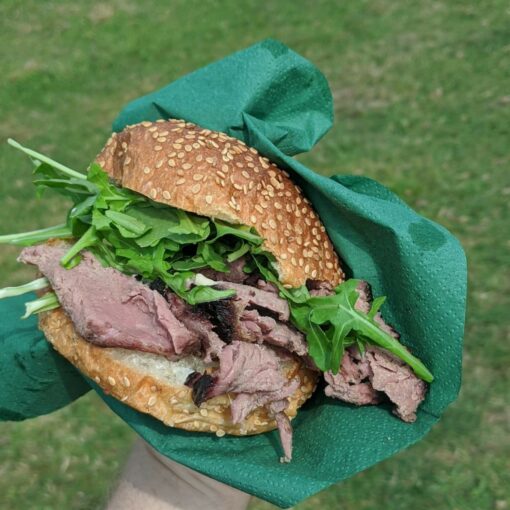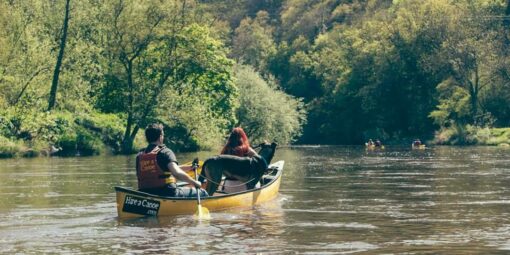 Suitable for beginners
This activity is suitable for everyone, even those with no prior canoeing experience.
You can even bring your dog!
We will give you a safety brief and an introduction to canoeing before you set off.
That's their beef!
Great Berwick even have their own very own flavour of crisps!
During your exclusive lunch stop you will be eating your lunch on the banks of the River Severn on the estate that raises the Longhorn cattle used for these Pipers crisps.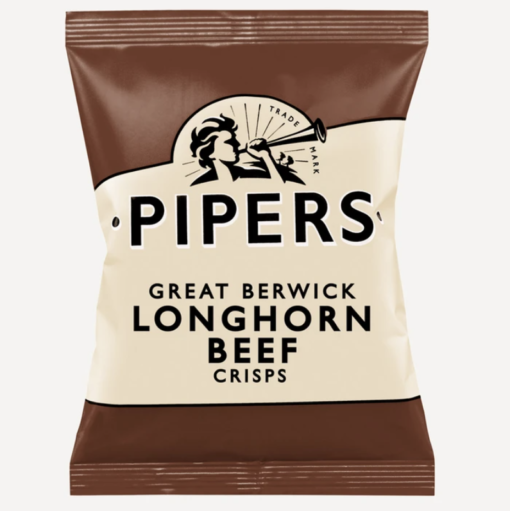 What's included?
This is an A-to-B river trip, paddling downstream with the flow of the river.
We offer free minibus transport from the centre of Shrewsbury to the launch point at our base in Montford Bridge.
All equipment is included in the price: buoyancy aids, paddles and barrels to store your belongings.
Our prices include VAT at 20%.
Pricing
Canoeing provided by Hire a Canoe:
£25 per person for 3 people sharing a canoe
£30 per person for 2 people sharing a canoe
Lunch provided by Great Berwick Organics:
£350 for groups of up to 20 people and £15 per person after that
Bespoke food options available and all dietary requirements can be catered for.