Llandrinio - Montford Bridge - Shrewsbury
£150 for 2 people
Explore the River Severn by canoe for two days. Starting in Llandrinio in Wales, paddle across the English-Welsh border and then follow the river as it begins its journey through Shropshire all the way down to Shrewsbury!
Includes one night of camping at Montford Bridge with plenty of time for a pub stop on Day 1 and a chance to relax by the river and enjoy the on-site pub in the evening.
£75
per person
Book Now
Inclusive of VAT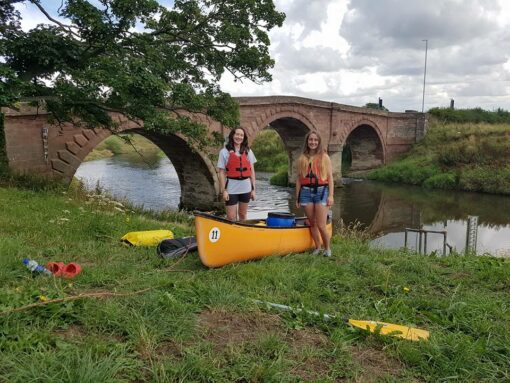 Day 1
13 miles
Meet us at Montford Bridge, we will issue your kit and then drive you to the start point in Llandrinio.
Bring along a picnic lunch or stop off at the Royal Hill Inn in Edgerley. It is conveniently located just under half-way! If you want to book a table for food, we recommend booking it for 2pm.
Then carry on downstream to Montford Bridge, where you can camp on the field by the river.
Day 2
12 miles
Pack up camp then head off for your second day of canoeing, this time to Frankwell in the centre of Shrewsbury.
If you met us in Shrewsbury, this is where we will say goodbye! If you met us at Montford Bridge, we will drive you back to your car.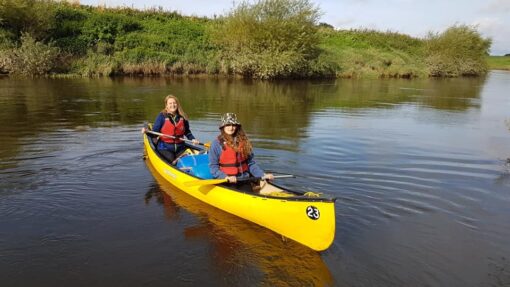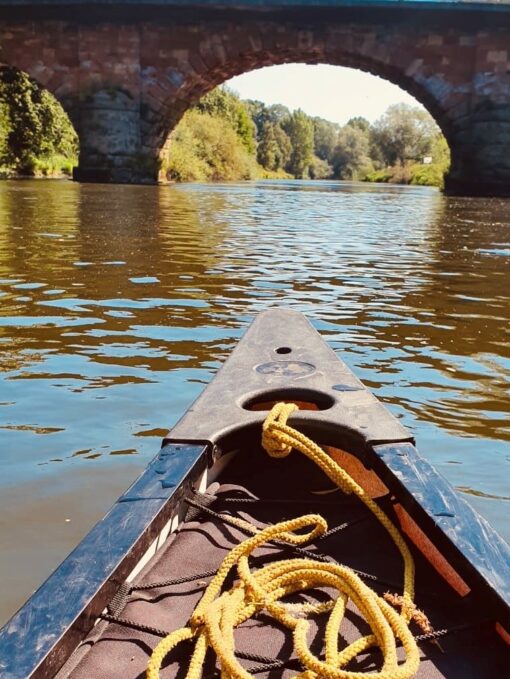 Nothing more to pay
Everything is included in the price:
Canoe, paddles, buoyancy aids, dry barrel
Transport to the launch site, launch fees, transport back to Montford Bridge
Free parking at Montford Bridge, 1 night of camping
Please note that the campsite facilities are very basic as the toilet facilities and showers at The Wingfield Caravan Park are currently closed.
We have made a portaloo available for Hire a Canoe customers to use and there is a cold drinking water tap on site.
Book Now
On-site pub
In addition to the Royal Hill Inn where you can stop off for lunch on Day 1, there is another pub by the river at the campsite!
The Wingfield Arms is conveniently located a short stumble from where you will be pitching your tent.
The pub is open for food on Thursday, Friday and Saturday evenings.
Book Now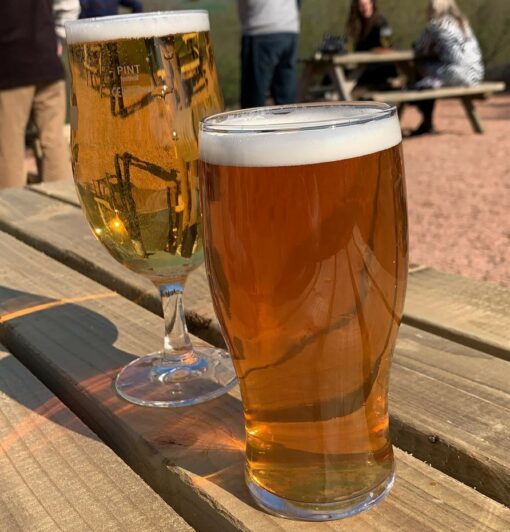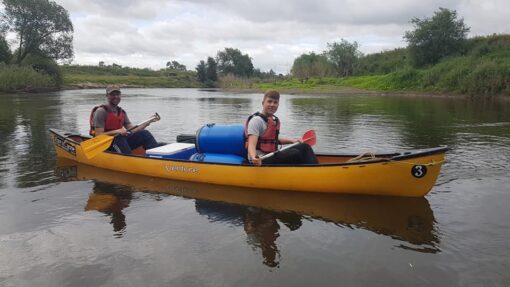 What to bring?
If you park your car at Montford Bridge then it's pretty easy, just imagine you are going car camping!
No need to pack your ultralight mat or compact sleeping bag, if you are coming in your car you can pack as much as you need! You don't need to take your camping gear with you in the canoe unless you want to.
Book Now