The Great Glen 5-Day Canoe Expedition
Tuesday 20th - Saturday 24th September 2022.
Come and experience the thrill, challenge and adventure of canoeing right the way across Scotland along the Great Glen canoe trail!
85km though some of Scotland's most epic terrain, following the route of the Caledonian Canal from Fort William to just outside of Inverness.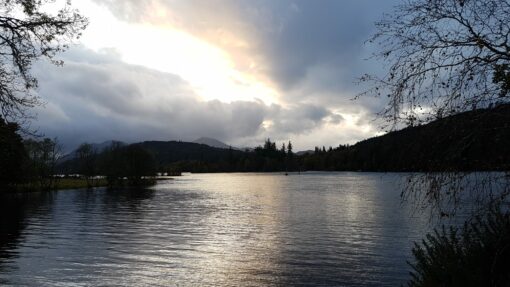 Locks and Lochs
We will start at Neptune's Staircase, Britain's longest staircase lock, in Fort William. After a short section of canal, we head out onto Loch Lochy, which, at 15 km long and 1 km wide, is quite the experience as waves can build to a reasonable height towards the end.
Loch Lochy offers stunning views of Ben Nevis and the Grampian Mountains. Turning our canoes into sailing-style boats we will use the wind to push us along, riding the waves to our destination at the other end at Laggan Locks.
After a relaxing evening within walking distance of the Eagle Barge Inn, we will head out along a short but stunningly beautiful mountainous and tree-lined section of canal toward Loch Oich.
Loch Oich is very different in character to Loch Lochy and Loch Ness. It is relatively shallow and filled with islands and shipwrecks. At just over 100 feet above sea level, it is the highest point on the Caledonian Canal.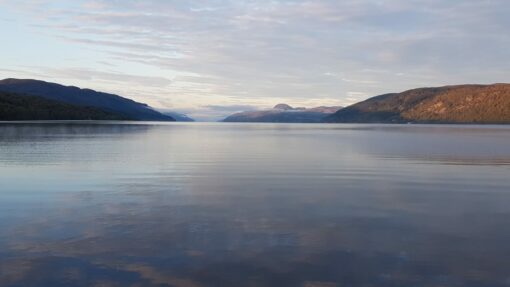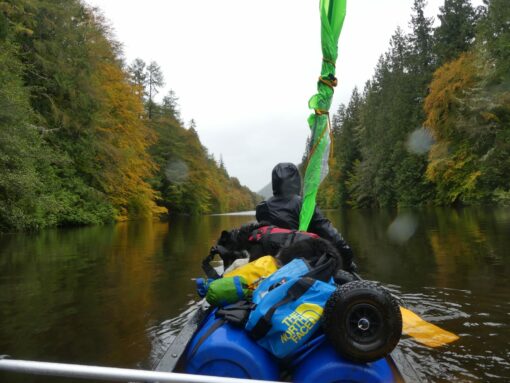 Whilst paddling across Loch Oich, we will be keeping our eyes open for  a wide variety of wildlife—including Ospreys—and trying to catch a glimpse of the iconic Invergarry Castle.
Heading out of Loch Oich, we will portage from the canal to the River Oich, a gentle but flowing section of river with a few rapids along the way.
We will reach Fort Augustus the following day, where you can grab a bit of breakfast and top up your dwindling supplies before heading out onto the mighty Loch Ness. The end of the loch is so far away at this point that you can't actually see it.
The sheer size of Loch Ness is incredible, as is its staggering depth of 755 ft!
We will wild camp around a third of the way along on the penultimate night and conquer the remainder of Loch Ness on the final day, passing some incredible sights—including the lonely tree, Urquhart Castle and possibly even the Loch Ness monster!
Our trip will end on the northern shore of Loch Ness at the Dores Inn for a well-deserved dram of whisky.
Book Now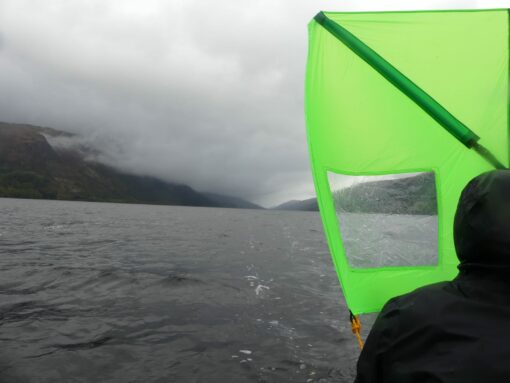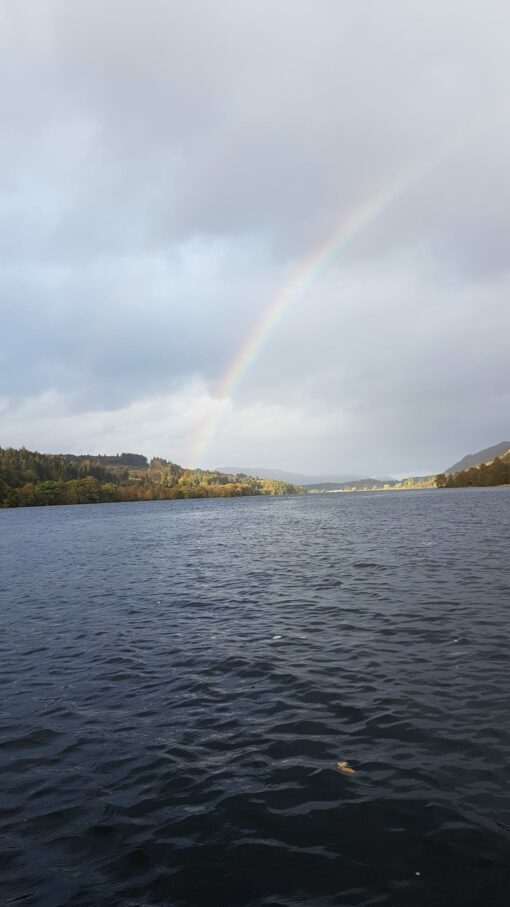 Itinerary
Day 1:
Meet and load canoes.
Short 12km journey from the famous Neptune's Staircase to Gairlochy.
(Night 1: hot showers/toilets)
Day 2:
Paddling/sailing the length of Loch Lochy to Laggan Locks.
(Night 2: hot showers/toilets, walking distance of Eagle Barge Pub)
Day 3:
Short section of canal, Loch Oich and the River Oich.
(Night 3: wild camping)
Day 4:
Short section of the River Oich, stop off at Fort Augustus and out onto Loch Ness where, wind allowing, we aim to camp one-third of the way along.
(Night 4: wild camping)
Day 5:
Loch Ness until the end. Return shuttle to Fort William.
What's included?
Canoe, paddles, sails and poles, buoyancy aid, dry bags/barrels.
Experienced guide.
Access to Caledonian Canal shower/toilet facilities.
Return shuttle from the finish point back to Fort William.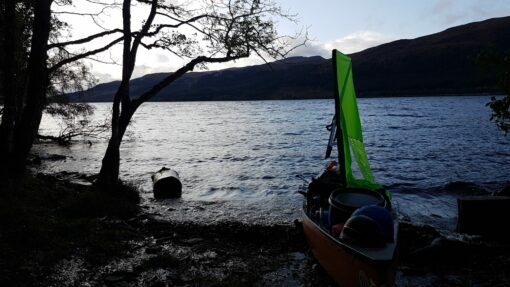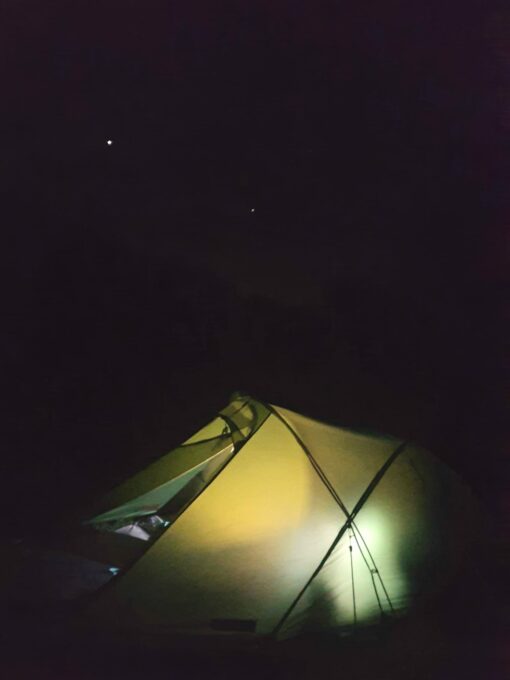 What you will need to bring
This trip is suitable for teams of two people: couples, friends or parent plus child aged 15+.
You will need to bring all of your own camping equipment. Your tent needs to be able to cope with rain and wet ground conditions and your sleeping bag and mat needs to be able to keep you warm in cool and cold weather.
Clothing: waterproof outer layers, warm layers, change of clothes for at camp, full set of spare canoeing clothes. Waterproof shoes/boots with good grip, plus a spare pair.
Camping equipment: 3-season or 4-season tent, sleeping mat and sleeping bag, tarp, trowel, toilet roll, toiletries.
Book Now
Food
You will need to bring your own cooking equipment and food. On the nights we will be wild camping, remember that there is no running water!
Cooking equipment: compact stove, pot/pan, crockery/cutlery/utensils, mugs, bin bags, kitchen roll.
Click here to read our post about canoe camping food!