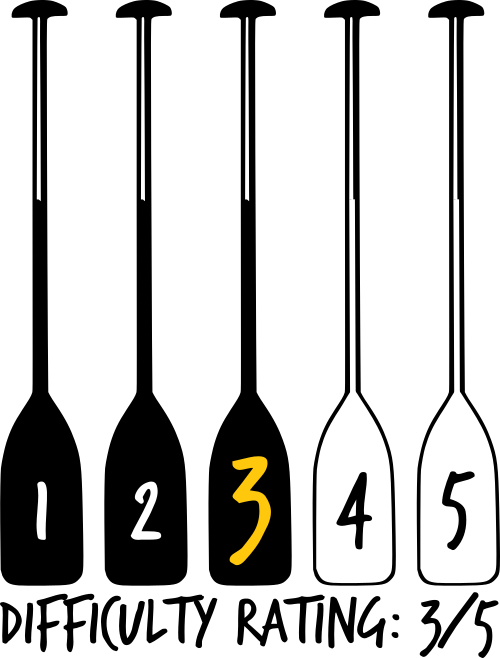 We have graded all of the routes and trips we offer across our various locations on a relative difficulty scale of 1 to 5 (from easy to moderately difficult).
This trip is rated 3/5 because you will be required to negotiate obstacles and islands along this section.
Prior canoeing experience is not required. You will be given a safety brief and a route map outlining the features of the route.
If you are a confident swimmer, a generally competent person when it comes to learning new things and good at following instructions then you will manage just fine!