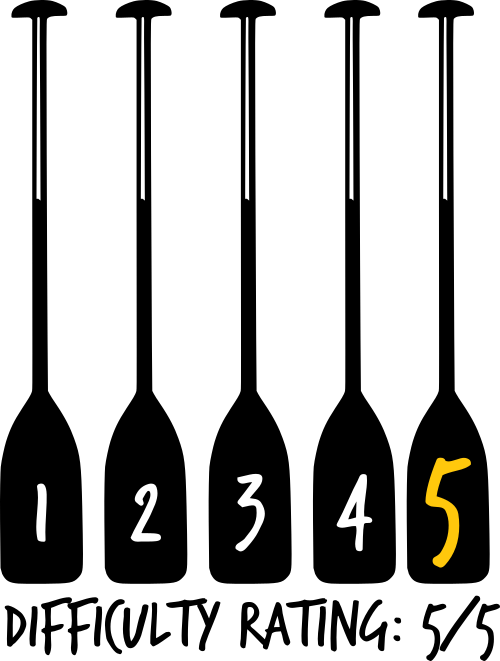 We have graded all of the routes and trips we offer across our various locations on a scale of 1 to 5 (from easy to moderately difficult).
This trip is rated 5/5.
Prior canoeing experience is required.
You will be canoeing down the biggest rapids in Shropshire; the risk of capsize is very real but we will prep you on how to avoid this and we will be there to rescue you if you do!