Evening Event 📍Montford Bridge
Enjoy the golden hours of the early evening canoeing at Montford Bridge. Why not then head to the pub on site for pizza and a fresh pint!
£30 per canoe (seats 2 or 3 people) for up to 2 hours on the water.
Back for 2021 from the last Saturday in May!
From £10pp
for 2 hours canoeing
Inclusive of VAT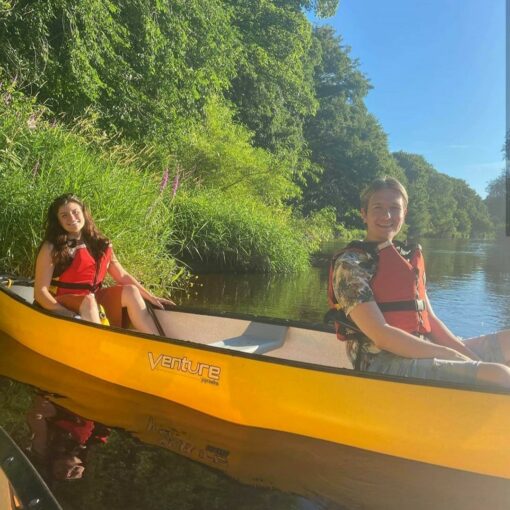 🛶The Paddle part
Go canoeing for up to 2 hours and explore the section of the River Severn upstream of Montford Bridge.
This peaceful stretch is a beautiful slice of Shropshire countryside and a different part of the river to what you see on our river trips!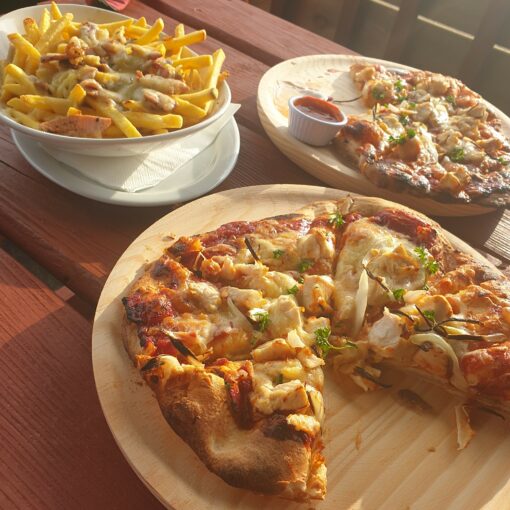 🍕The Pizza part
Once you get off the water, why not head over to the Wingfield Arms for a pizza?
The pub don't just do pizza, they have a full menu with all the traditional favourites like burgers, fish & chips, lasagne…
But we love pizza, so for us it's always Paddle & a PIZZA!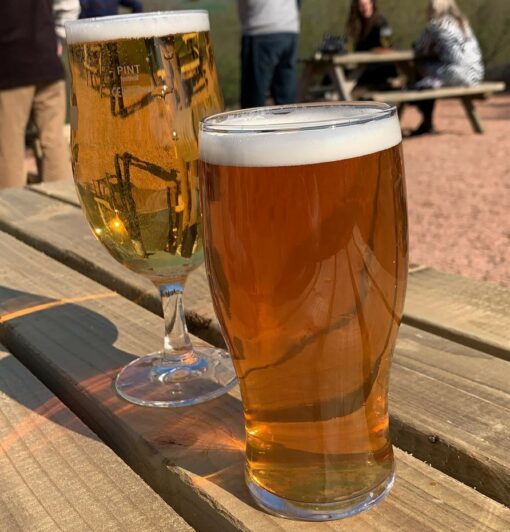 🍺The Pint part
What good would a pub be if it didn't offer pints?
Grab yourself a fresh pint from the Wingfield Arms' selection of draft ales, lagers and ciders to relax after all that paddling!
Paddle & a Pint or Paddle & a Pizza? How about a triple threat: Paddle & a Pizza & a Pint!
How it works
Book a time and date and rock up at Montford Bridge
Pop into the pub to confirm your food order
Make your way down towards the river
We will issue you a buoyancy aid and a paddle
Quick safety brief and introduction to canoeing
Paddle upstream and off into the countryside
Work up an appetite for a couple of hours
Float back down to Montford Bridge
Head to the pub for pizza and/or a pint!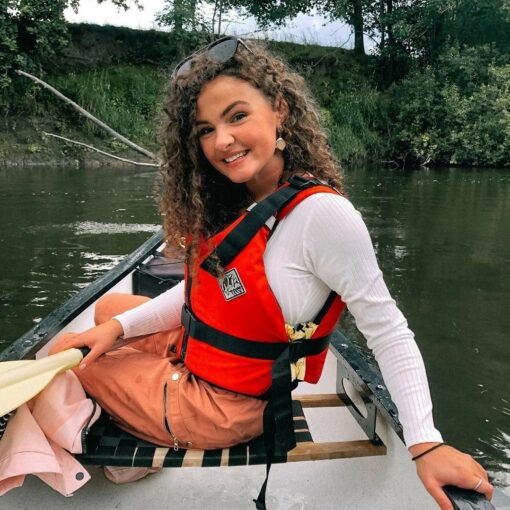 Paddle, Pizza, Pint... what's not to like?