Vanlife Festival UK Kayak Hire
🛶 1 kayak £20 , 2 kayaks £30
👪 Ages: 13+ (restrictions apply)
✔️ All equipment included
📅 2nd - 4th June2023
🕙 From 10am - 5pm
One or two hour hire is for visitors and participants at Vanlife Festival UK in Shrewsbury. Launch spot is on festival grounds so you will need to already have a ticket to the event to participate!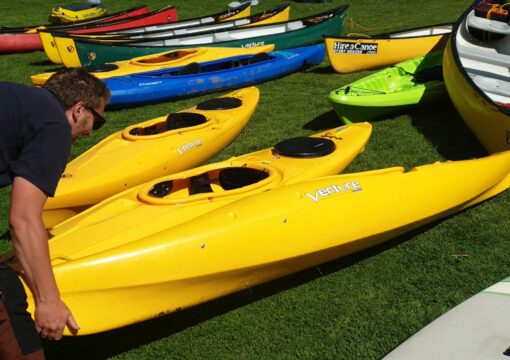 Kayak Hire
Feel like getting out of the festival and fancy a paddle? For Vanlife Festival UK visitors and participants we offer one or two hour kayak hire sessions on the River Severn around Shrewsbury town centre or go upstream taking in nature, starting and finishing at the Vanlife Festival Showground only. Enjoy a relaxing and fun hour or two on the water. Beginners welcome!
From
£20 Per kayak for 1 hour, £30 per kayak for 2 hours
£30 Per 2 kayaks for 1 hour, £45 per 2 kayaks for 2 hours
For our Vanlife Festival canoe hire, click here!
IMPORTANT: the launch spot for this special event is on festival grounds so you MUST be a ticket holder first!