Canoe & Wild Camping Experience
Canoe-Camp-Canoe!
A 24-hour canoeing and wild camping mini-adventure! 12 miles of canoeing with an overnight stay at our wild campsite on the banks of the River Severn in Shropshire.
Meet us in Montford Bridge on Day 1, enjoy a leisurely afternoon of canoeing (7 miles), a night of wild camping and on Day 2 a further 5 miles of canoeing until you reach Shrewsbury.
£66
per person
Book Now
Inclusive of VAT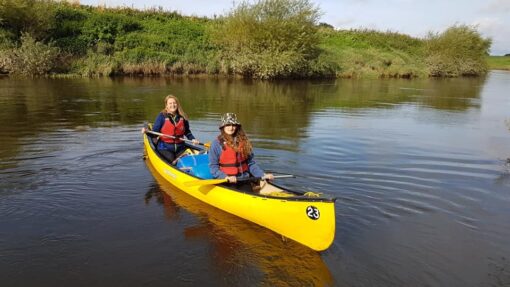 Day 1
Meet us in Montford Bridge near Shrewsbury, where you can leave your car. We will issue kit, barrels and talk you through the route and how to paddle your canoe.
Enjoy a leisurely couple of hours canoeing 7 miles downstream to our wild campsite. Set up camp, get a fire going, gaze at the stars…
Day 2
Take the opportunity to rustle yourself up a nice breakfast and bask in the peace and quiet of the morning.
Shorter distance to cover (5 miles) so take your time packing up camp and then meander downstream to Frankwell in the centre of Shrewsbury, arriving around lunchtime.
We will then drive you back to Montford Bridge if you have left a car there.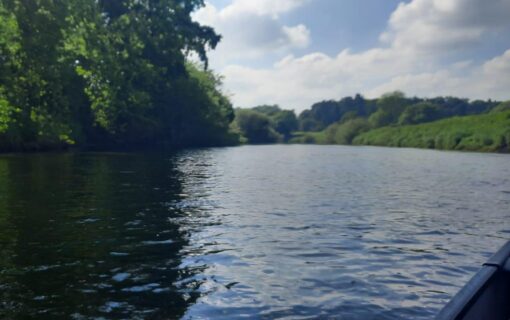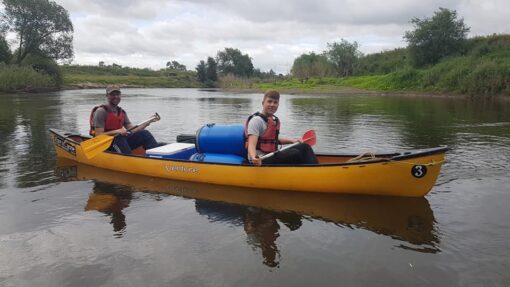 What to expect
This is your chance to go full Bear Grylls! You could even collect driftwood along the way to make a camp fire and put your bushcraft skills to the test. Keep it simple and pack just the essentials you need to eat, drink and sleep—washing is optional!
The most important thing to note is that you will need to take your own drinking water as there is no tap on site.
Nothing more to pay
There are no additional camping, parking or launching fees to pay. These are already included in the price for this trip.
We provide the canoe/paddles/buoyancy aids/barrels/dry bags but don't forget to bring everything else with you.
To make life a little easier we have the following optional extras that can be selected at checkout: Firewood Bundle, Pre-Pitched Tent.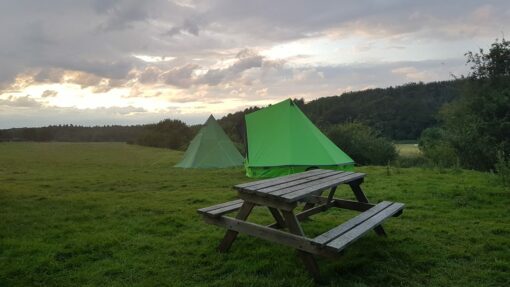 Basic packing list
Tent, sleeping bag and mat
Food for the evening and morning
Small stove, pan, utensils, crockery, cutlery
Water for drinking, cooking & washing
Spare clothes
At the campsite
There is a fire pit and a shelter, plus we have built a long-drop toilet at the wild campsite, so no need to worry about digging a hole in the woods!
Remember there is no water tap and no bins, so bring what you need with you and take whatever you don't away.
Book Now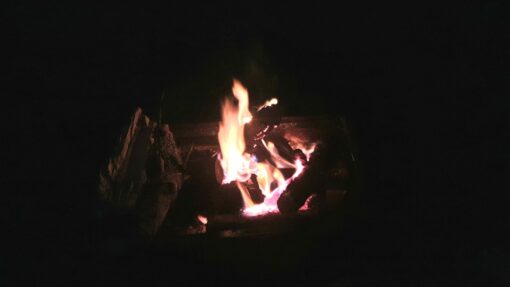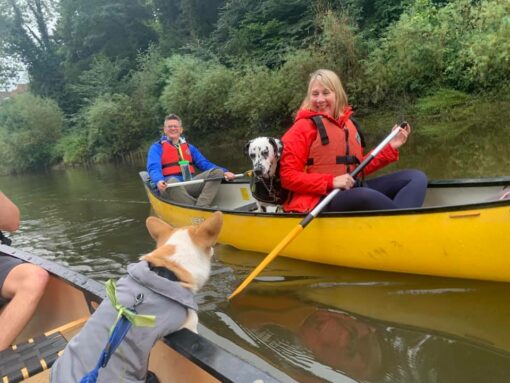 Fun for all the family
This section of river is safe and easy to navigate. With only a short distance to paddle each day, little arms won't get tired and young minds won't wander!
If you think the kids would enjoy it and you can fit everything you need into a few bags and barrels then this is a perfect family adventure! Oh, and dogs are welcome too!
In each canoe you can have any of the following configurations: two adults and one child aged 7+, one adult and one child 10+, or one adult and two kids aged 13+.
Book Now