Canoe & Wild Camping Experience
Canoe-Camp-Canoe!
1.5 days of canoeing with an overnight stay at our wild campsite on the banks of the River Severn in Shropshire.
Meet us in Montford Bridge first thing in the morning on Day 1, enjoy a whole day of canoeing (17 miles), a night of wild camping and on Day 2 a further 5 miles of canoeing until you reach Shrewsbury.
From £70
per person
Book Now
Inclusive of VAT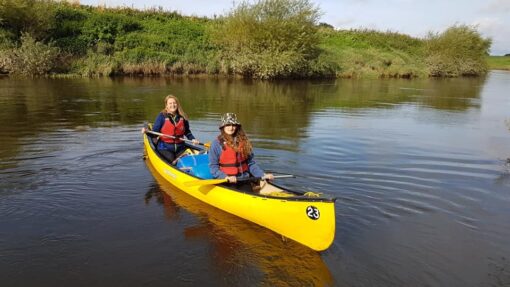 Itinerary
Day 1: Meet us at our base in Montford Bridge near Shrewsbury. You can leave your car parked at our site. We will issue you with kit and then drive you to the start point further upstream. Enjoy a leisurely day canoeing the 17 miles downstream to our wild campsite.
Day 2: Shorter distance to cover (5 miles) so take your time having breakfast and packing up camp and then meander downstream to Frankwell in the centre of Shrewsbury.
What to bring
This is your chance to go full Bear Grylls! You could even collect driftwood along the way to make a camp fire and put your bushcraft skills to the test.
Keep it simple and pack just the essentials you need to eat, drink and sleep—washing is optional!
The most important thing to note is that you will need to take your own drinking water as there is no tap on site.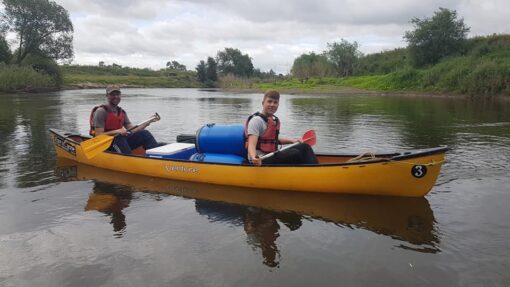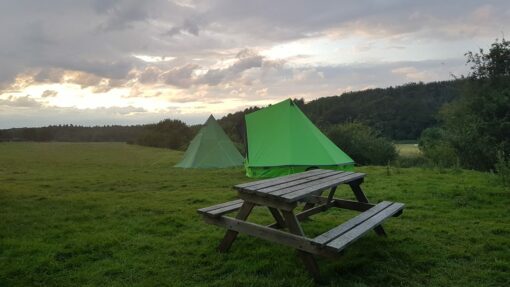 All-inclusive
Not the accommodation… it's just the price that's all-inclusive!
There are no additional camping fees to pay. The price for this trip already includes a £5 donation to the charity chosen by the landowner of the wild campsite.
Optional extras: add a Firewood Bundle or Pre-Pitched Tent at checkout.