How do I book a canoe trip?
Through our website, hireacanoe.com
Choose an experience and click 'Book Now' to be taken to our online booking system.
You can also contact us by email at [email protected] or call 07397 005 355.
If you have a large booking of more than 16 people, please call or email to book. We can take group sizes of up to 100 if you give us enough notice!
How do I pay?
Pay by credit/debit card, Apple Pay or Google Pay through our online booking system.
What does Hire a Canoe provide?
Free minibus transport at the start of every A-to-B river trip. At the launch point you will be issued with your chosen craft, a paddle per person, and a buoyancy aid.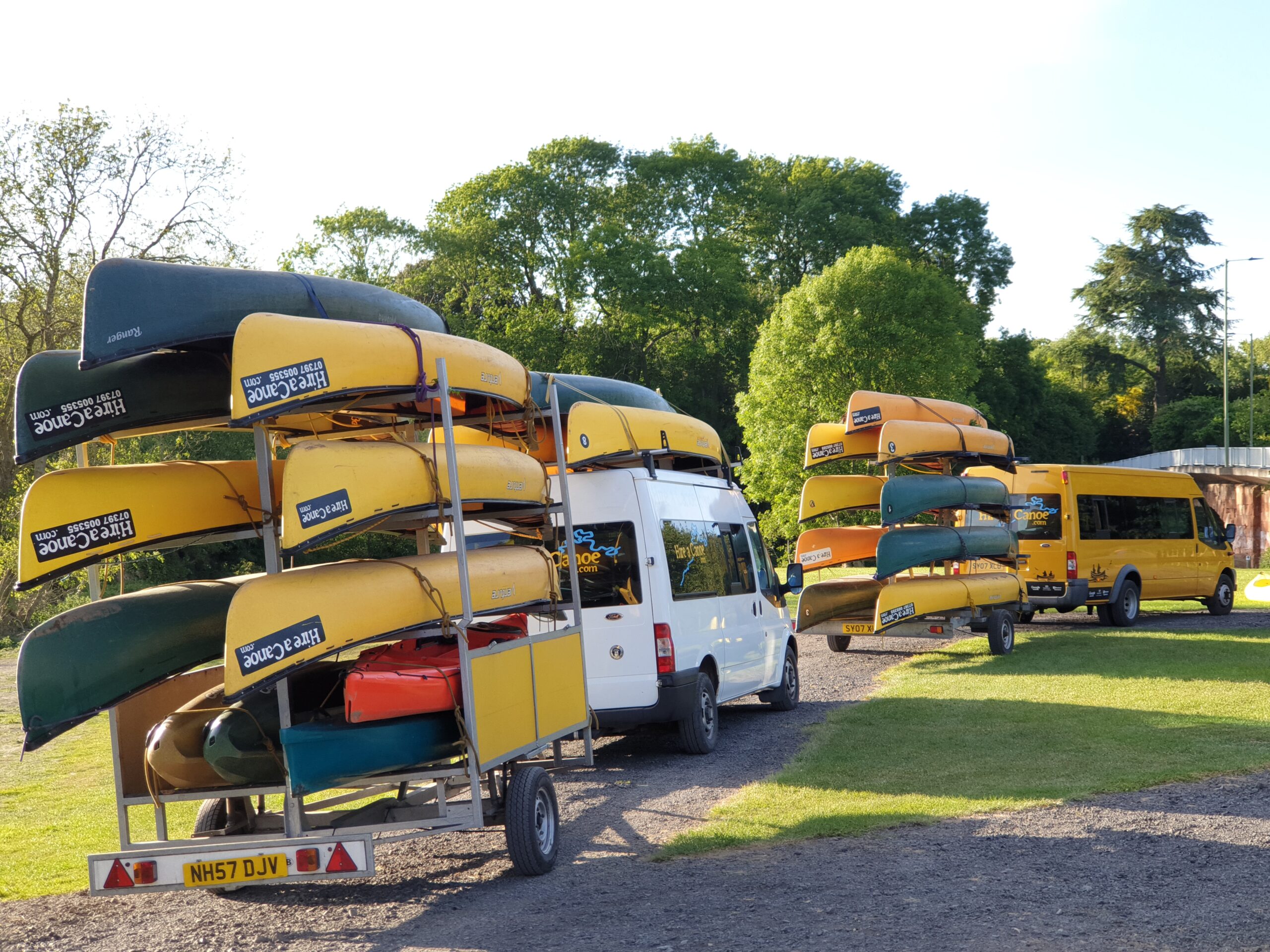 What should I wear to go canoeing?
You should wear some form of quick-dry clothing such as walking trousers or tracksuits. Jeans are not ideal as they take a long time to dry and become very cold and heavy when wet.
It is always a good idea to bring a spare change of clothes for your journey home. Wear sensible trainers or boots for grip in potentially slippy mud that you are happy to get wet, we recommend against Crocs or flip-flops.
What do I need to take with me to go canoeing?
You will need a fully charged mobile phone for emergencies and a way of keeping it dry. Bring drinking water, snacks and suncream.
Will I capsize?
The style of canoes we have for hire are extremely stable and are fitted with additional flotation blocks for safety.
Whilst capsizing is very unlikely, it is always possible so please ensure all of your group are water confident.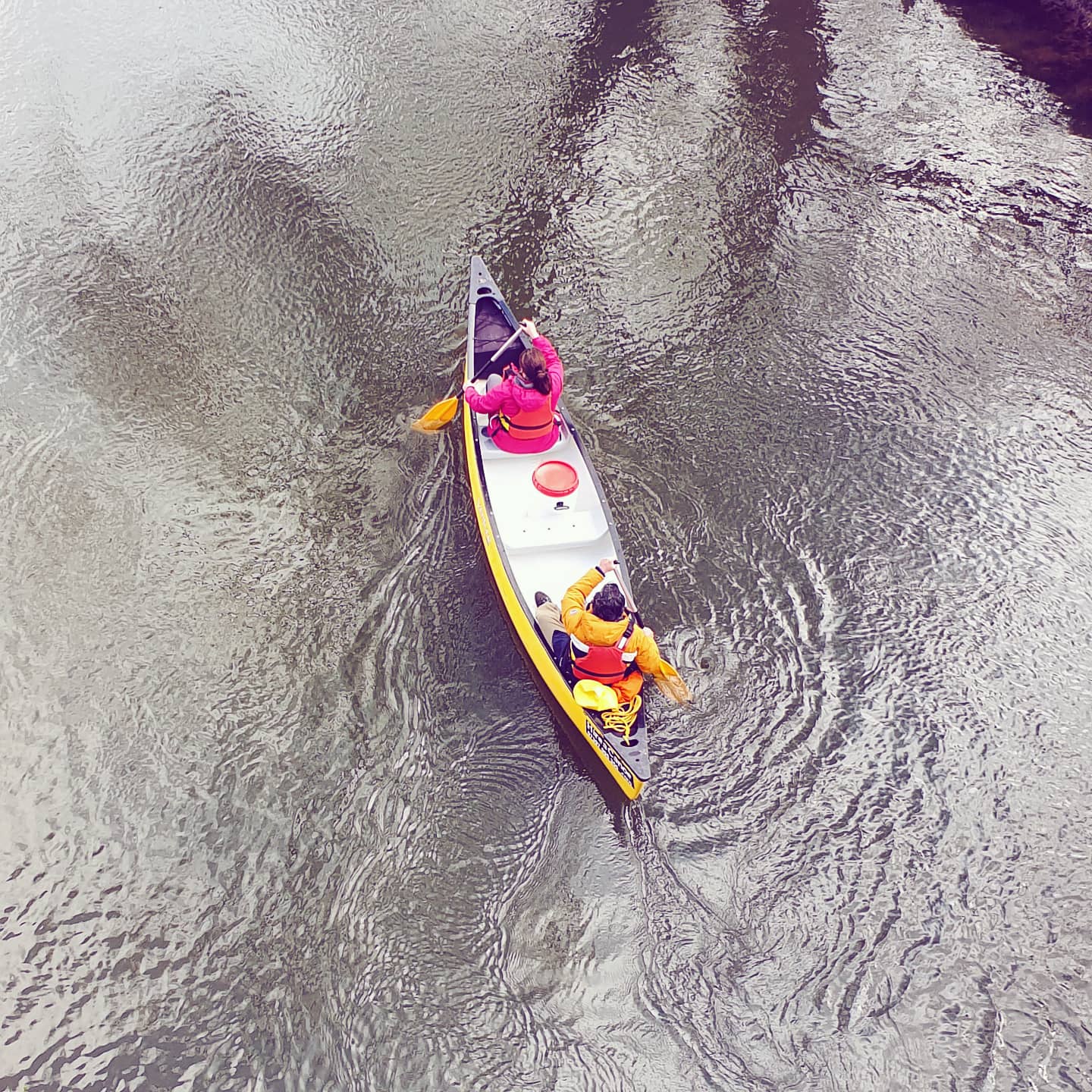 What do I do if I capsize?
Although capsizes are rare, they remain a possibility!
During your safety brief, it will be explained to you what to do in the event of a capsize but, in short: gather your belongings and paddles, grab hold of the rope at the end of your canoe and swim/wade to the bank. Flip your canoe the right way up and get back in!
We are always at the other end of the phone to talk you through this process and to offer assistance if necessary.
What facilities are there on-site?
At Hire a Canoe Montford Bridge there is a portaloo and an outside tap for our customers to use. There is also a pub on site.
At our Shrewsbury Quarry Park site, there are public toilets nearby and we have two small changing rooms in our kit trailer.
Can I bring food?
You are welcome to bring a picnic on any of our routes.
Are there any pubs between Montford Bridge and Shrewsbury?
There are no pubs between Montford Bridge and The Quarry, Shrewsbury.
Can I bring alcohol on my canoe trip?
In short, no. Water sports and alcohol do not mix.
Where do I park?
The most convenient public car park to use will be detailed in your confirmation email upon booking.
Where do we meet?
The meet point will be detailed in your confirmation email upon booking.
How do I get back to my car after my canoe trip?
No need to worry about that! We offer free minibus transport to the launch point at the start of every booking and then you canoe back down to where your car is parked.
Can I bring my dog on my canoe trip?
Yes, dogs are welcome in the minibus (on the floor) and in our canoes. Please be aware that we do not currently offer buoyancy aids for dogs.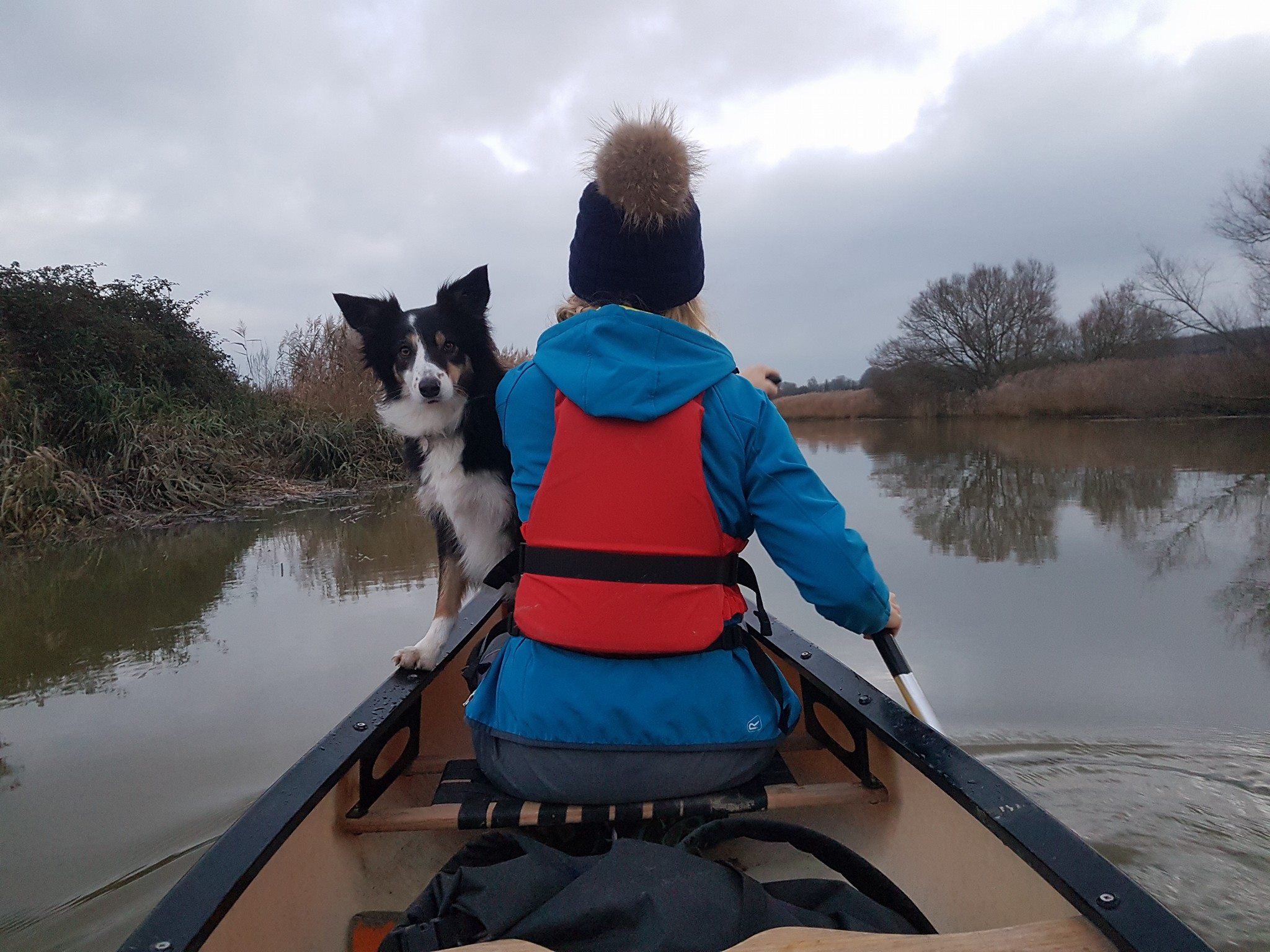 What is the minimum age for canoeing?
At Hire a Canoe, the minimum age we allow on the water is 4 years old and our river trips have age restrictions according to the nature of the section of river in question.
What is the minimum age for canoeing at Hire a Canoe Shrewsbury?
For the Montford Bridge to Shrewsbury route, the minimum age is 5 years old in a rafted canoe, 7 years old in a canoe with two adults and 10 years old in a canoe with one adult.
Further details on age restrictions can be found in the trip description and after clicking the Book Now button.
There must always be at least one adult (18+) in each booking and in each canoe.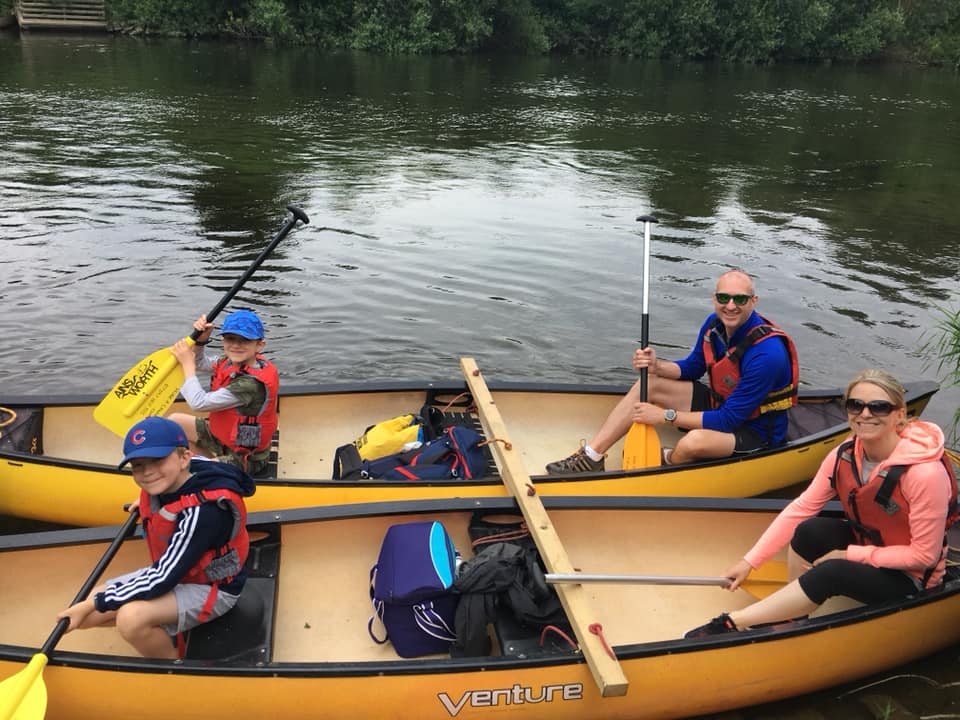 Do you take large bookings?
Yes – maximum capacity for boats is 100 people.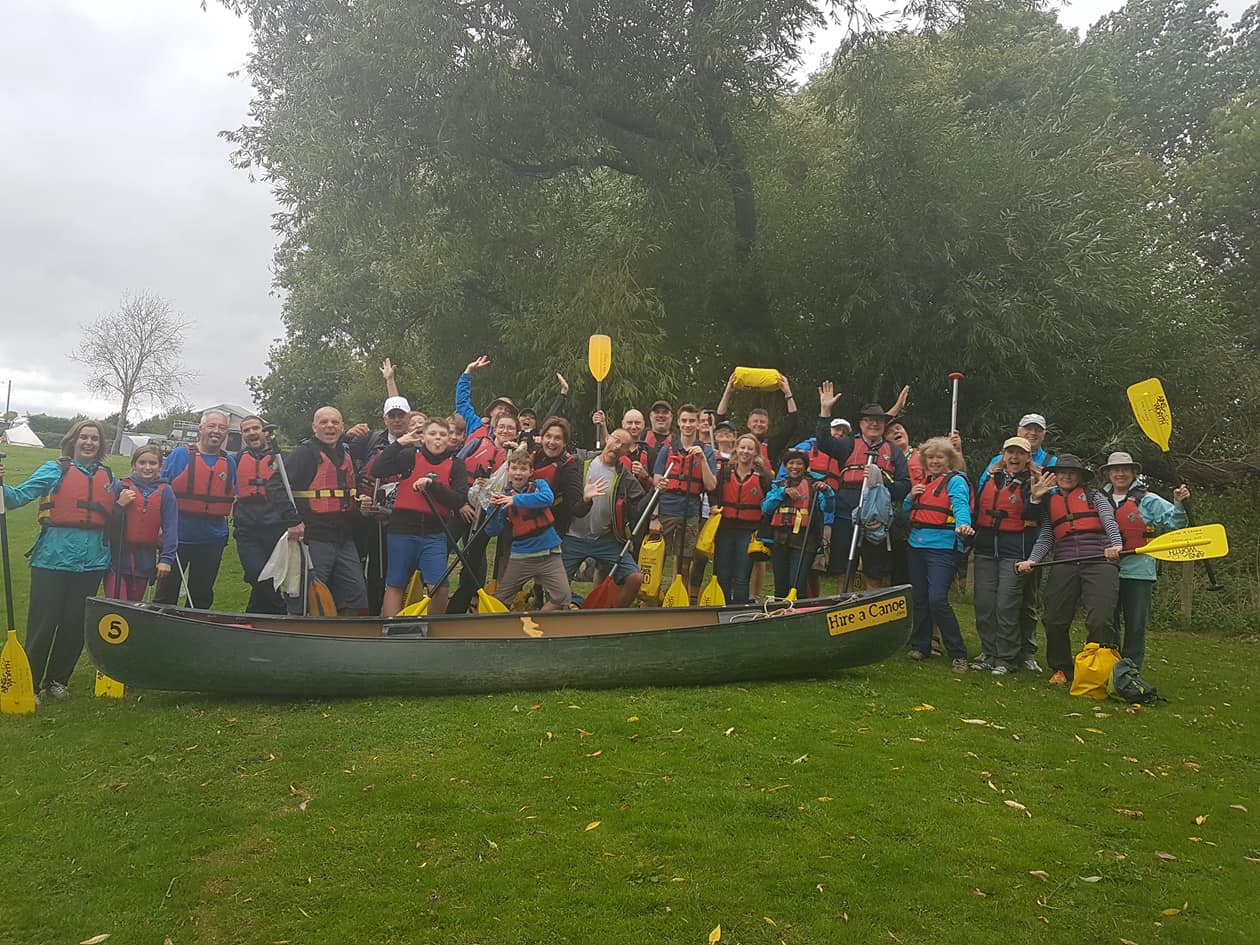 What happens if it's raining?
We operate until conditions become unsafe. Your safety is our priority and if our qualified team decide conditions are unsafe for hire we will not allow you on the water.
Cancellations
We operate a 48-hour cancellation policy meaning that if you cancel within 48 hours of your booked slot you will not be entitled to a refund or reschedule.
If the river is unsafe or unsuitable for hire we reserve the right to cancel your booking for your safety, in this situation your booking will be saved and you can rebook with us for another date.
What if I take longer than the recommended time?
We understand that not everyone paddles at the same pace! For the river trips, we give you a rough guide of how long it usually takes. If you take a little longer, that's fine, but if you notice you seem to be a long way from the finish and have already been out for the specified time, please give us a call to keep us in the loop.
If you intend to stop for a long picnic or lunch along the way, that is generally fine, just let us know beforehand and pick a launch time earlier in the day so that you can be back within our opening hours.
If you are out on the water for an unreasonably long amount of time, you may be charged a late return fee.