2-Hour Canoe Hire on the River Severn in Shrewsbury
Hire a canoe and explore Shrewsbury town centre from the water!
We meet you at Frankwell with your boat and equipment. After a short safety brief, we help you onto the water and you can go off and explore the medieval town of Shrewsbury or head upstream into the countryside.
£30
per canoe
Book Now
Inclusive of VAT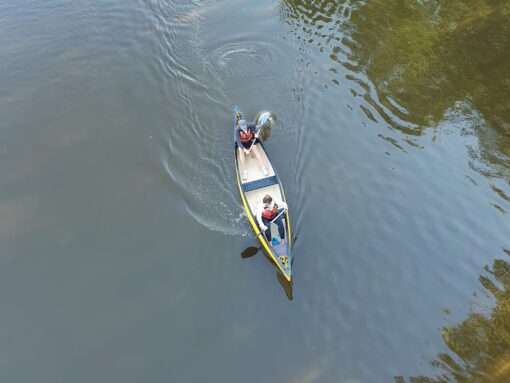 What are the options?
Our Canadian-style canoes are suitable for 2 or 3 people and are £30 to hire for up to 2 hours.  Prices include all equipment.
To experience this on a stand-up paddle board, check out our 2-hour SUP hire option:
Stand-up paddle board hire
Fun with the family
Suitable for ages 7+ with one adult per child.
There must be at least one adult (18+) in each canoe.
Ages 4+ may participate in a "rafted canoe". This is where two canoes are secured together side by side. Minimum booking of 2 canoes.