Our first Doggy Paddle evening for 2021 is now available to book!
Meet us in Frankwell, Shrewsbury, at 6pm on Wednesday 26th May for 2 hours on the water and some dog socialising.
£30 per canoe. Each canoe is suitable for two or three people plus a dog (or maybe two!).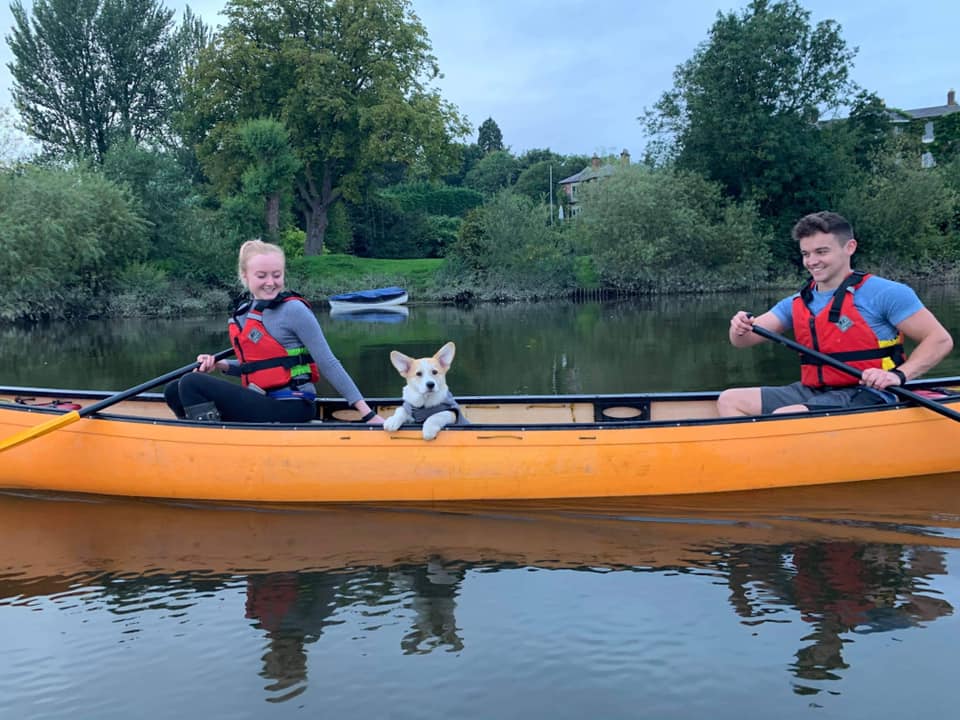 Explore the river around Shrewsbury and take your dog on a canoe trip!
This event is hosted by local dog-walking expert Alice from AJ's Pet Sitting Services. Go off on your own or stay with the group and pull up your canoes half-way into your time on the water for the dogs to have a run around and socialise with the other dogs. This is a lovely opportunity to meet other like-minded people and Frankwell is also a great spot for a dog walk before or after canoeing.
Meet us in Frankwell at 6pm, where we will have your canoe and equipment ready for you. After a short safety brief from Hire a Canoe, we will make sure you are feeling confident on the water, then you can go off and explore Shrewsbury with your dog!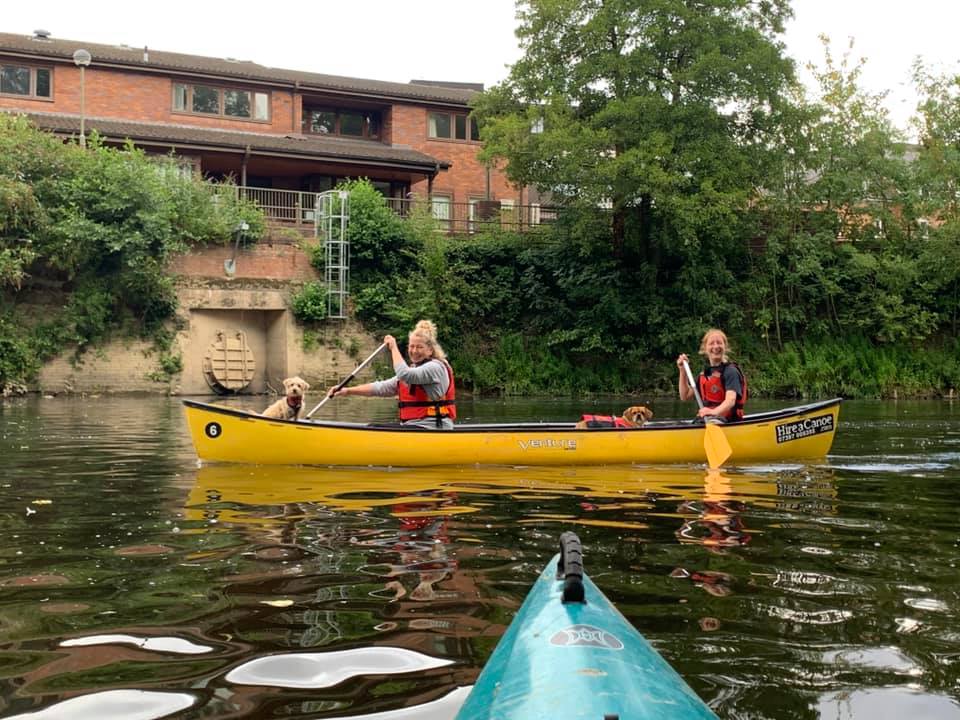 Age restrictions
There must be at least one adult (18+) in each canoe:
2 people in a canoe: [Adult, 7+] OR [Adult, Adult]
3 people in a canoe: [Adult, 11+, 11+] OR [Adult, 7+, Adult] OR [Adult, Adult, Adult]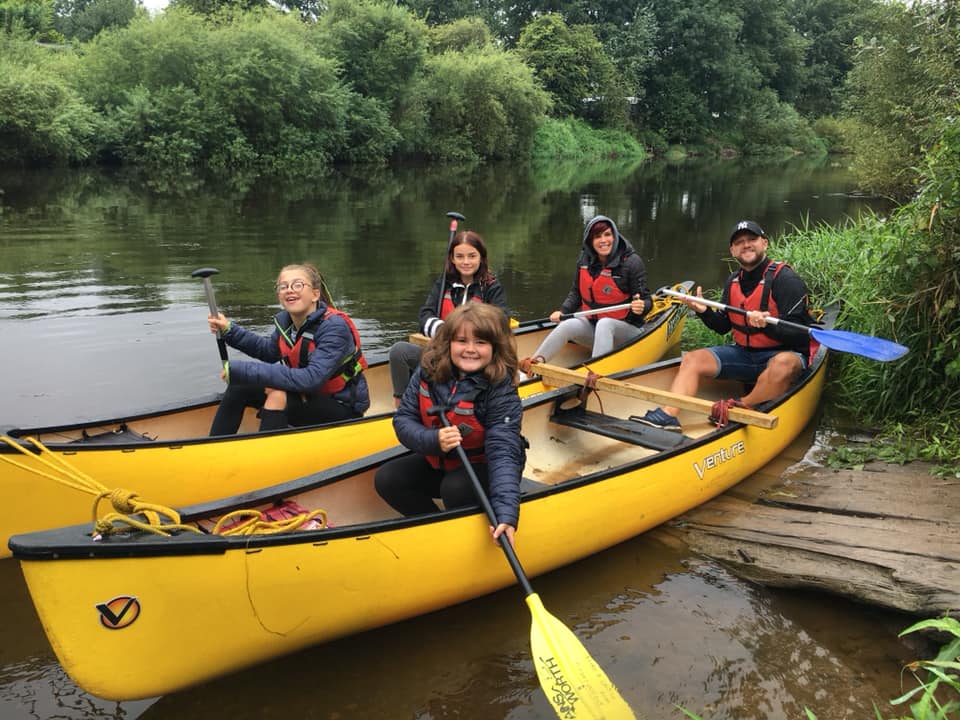 Rafted canoe: Ages 4+ may participate in a "rafted canoe". This is where two canoes are secured together side by side. Minimum booking of 2 canoes. Please select the total number of canoes and then select the rafted canoe option. Any combination of two canoes, minimum age reduced to 4+.