There is no right or wrong way to do camping food. If you prioritise pack size over all else then dehydrated meals and food bars are for you; if you love to cook over an open fire then by all means bring your grills, pots and tripods!
Here is our suggestion for an easy middle ground if you are new to this kind of thing. This method is great for cool-weather trips, like one of our Scottish trips, where the likelihood of having to cook in the rain is high!
When canoeing and wild camping, your food needs to:
not take up too much space
not take too long to cook if cooking on gas
be filling and satisfying
be easy to clean up after (no washing up facilities)
We like to take a few fresh ingredients to make our dinners feel less like packet meals but the bulk of the calories will come from pre-prepared sachets: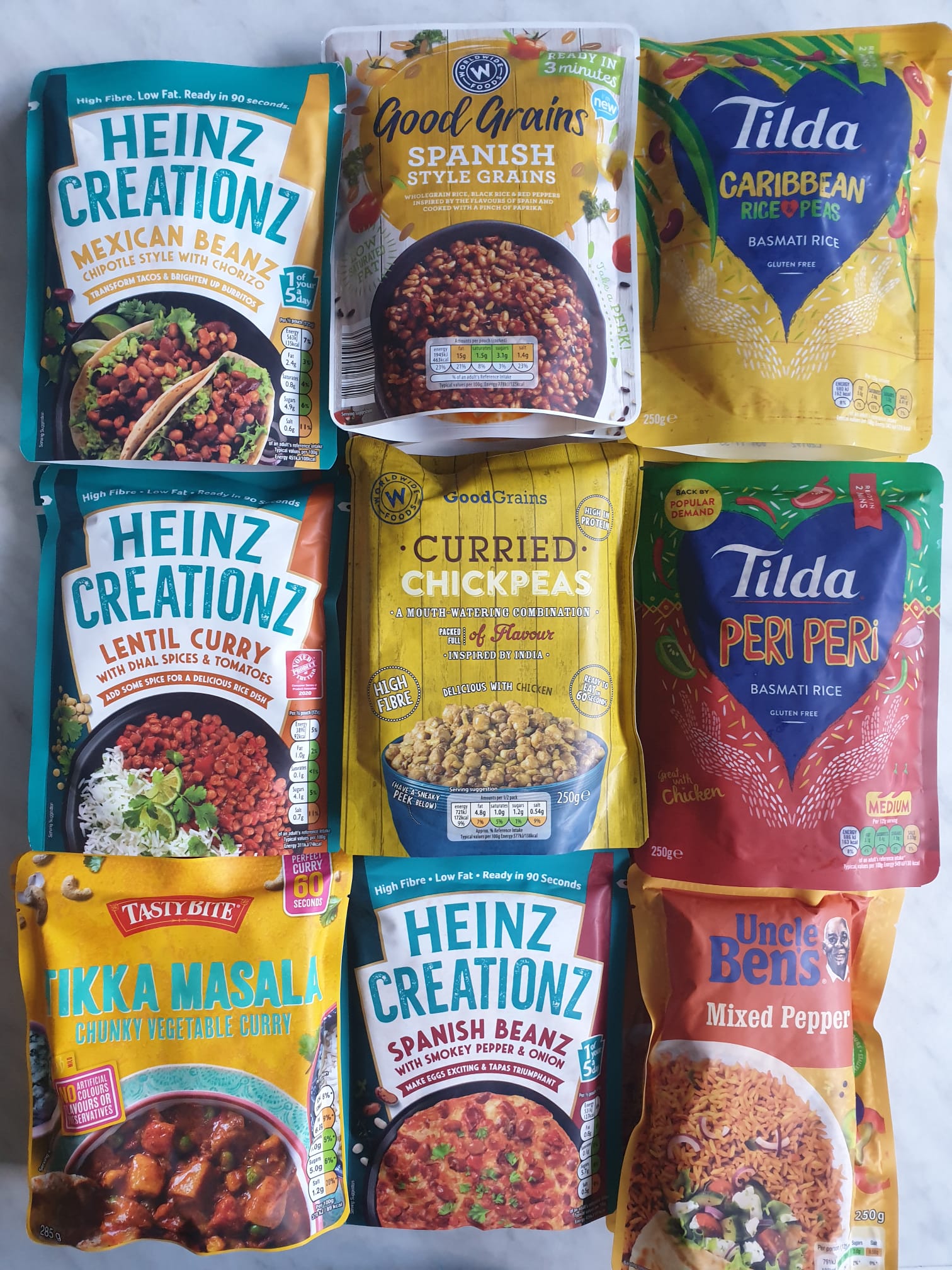 The argument in favour of this pre-cooked food is that you can make quick, one-pot meals.
Depending on your dietary requirements and chosen meals, the following are great additions to the sachet staples:
Tortilla wraps
Onions, mushrooms, long peppers (less empty space inside!)
Chorizo
Cheese
Breakfast ideas: instant porridge, bananas, peanut butter, digestives, cereal bars.
Top tip for cool-weather trips: pack a soup flask and packets of instant soup/noodles – prepare these with boiling water at breakfast and they will still be warm by lunch. Or do the same in a clip-lock pot with a packet of instant cous-cous.