JUBILEE WEEKEND SPECIAL EVENT!
📅 Sunday 5th June 2022
🕑 From 2pm
📍 Bewdley Rowing Club
Explore the river around Bewdley by canoe, kayak or stand-up paddleboard then enjoy food and drinks on the sunny clubhouse terrace!
£10
per person (or less!)
Book Now
Inclusive of VAT. An additional 5% online booking fee is charged by our booking system provider.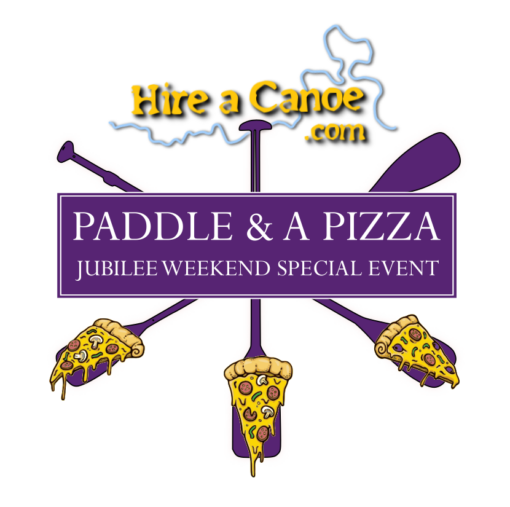 Paddle & a Pizza comes to Bewdley!
Hire a Canoe x Bewdley Rowing Club x The Pizza Girls
We are very excited to be bringing our Paddle & a Pizza event to Bewdley for the Jubilee Weekend.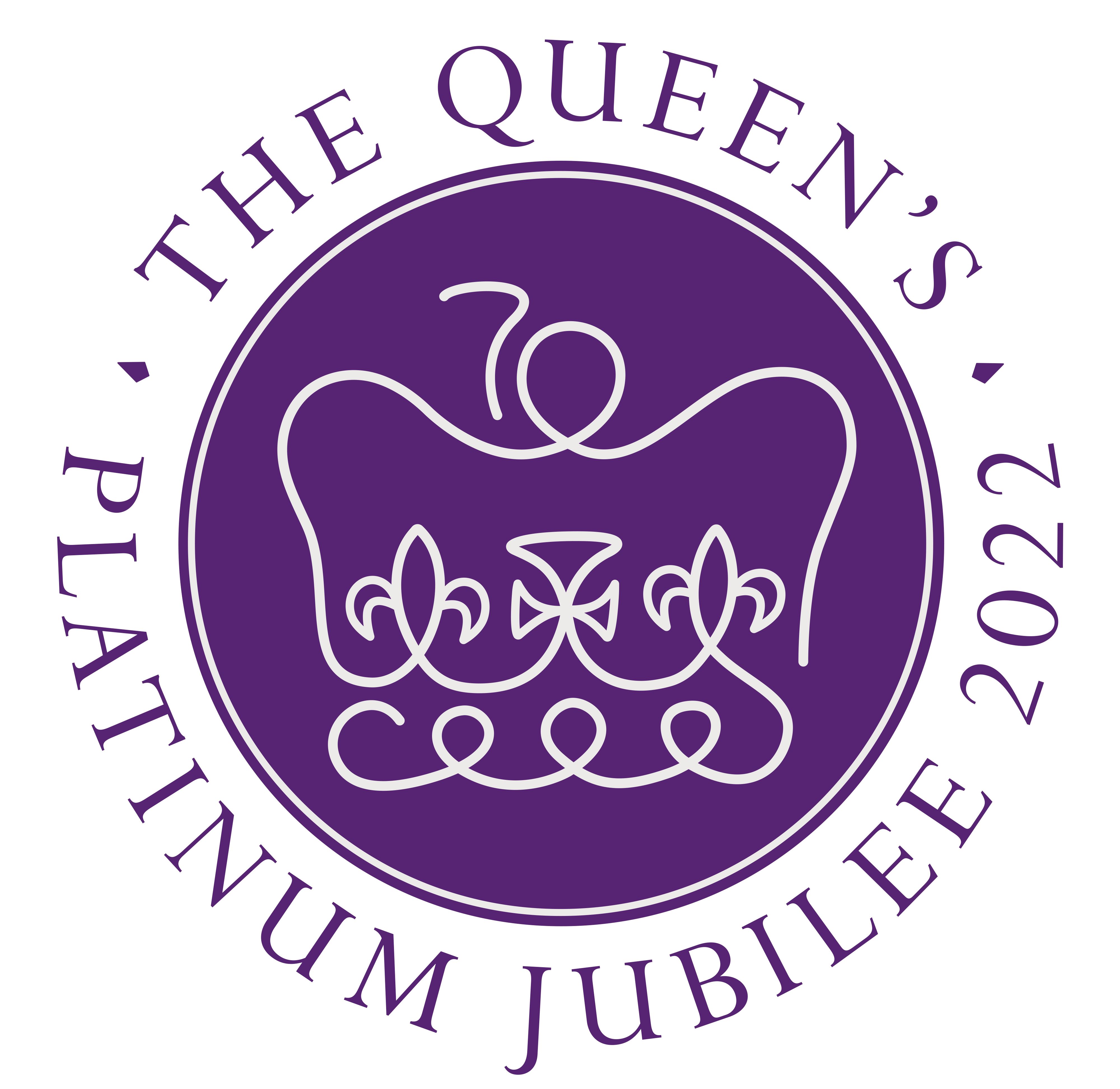 The Pizza Girls are coming!
For this special event to mark the end of the Jubilee Weekend, The Pizza Girls are bringing their delicious wood-fired pizzas to Bewdley Rowing Club!
Food and drinks are purchased separately on the day. All pizzas priced at £7-£10.
We are also looking forward to hosting Treats at 22, who will be offering a selection of cupcakes, traybakes and other delicious treats for you to buy to take home with you!
Book Now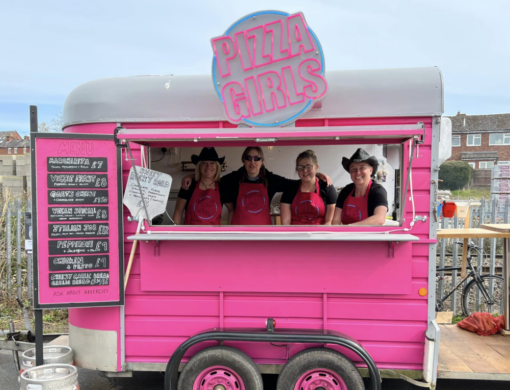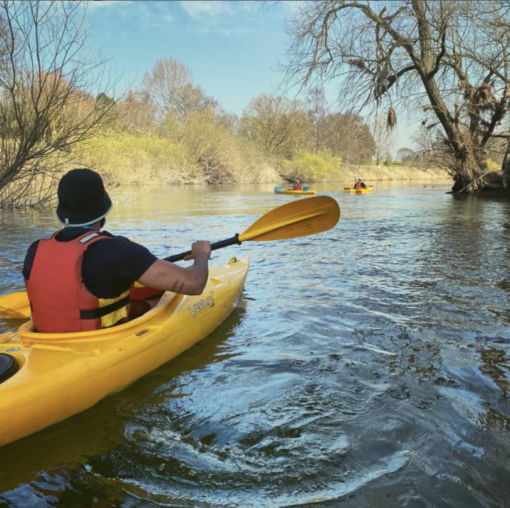 Try something new!
We will have canoes, kayaks and stand-up paddleboards available: take your pick!
Prices for canoeing start at less than £10 per person: bargain! For an hour's hire:
2-seat canoe: £15
3-seat canoe: £20
Single kayak: £10
Stand-up paddleboard: £10
Book Now
SUPs & Kayaks
This is your only chance to kayak or paddleboard from this location as we are bringing these craft to Bewdley especially for this event.
If you have paddled a kayak or SUP before, then this is for you! Experience is recommended for these craft as you will be paddling them solo and they take a little more skill to manoeuvre.
Please wear clothing you are happy to get wet, footwear to wear in the water and a full change of clothes for afterwards! If you would rather stay dry, we would recommend booking a 2-seat or 3-seat canoe.
Book Now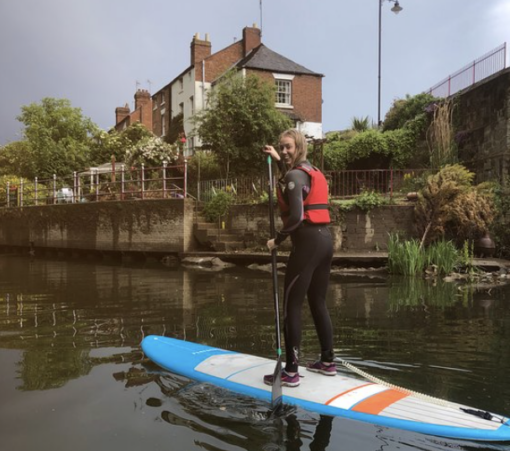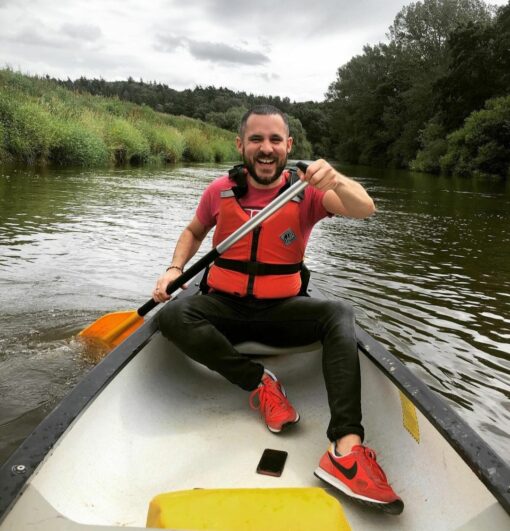 Or paddle a canoe!
Our trusty, yellow canoes will be lined up and ready for action at the bottom of the rowing club steps.
Load them up with family or friends and paddle off upstream and back down towards the bridge.
Canoeing is suitable for beginners and no experience is required! We will show you what to do and make sure you are happy before you set off.
Our canoes are flat-bottomed and stable, with a high load capacity. If you have any concerns about maximum weight limits, check out our guide to plus-size paddling.
Book Now
Age restrictions
There must be at least one adult (18+) in each canoe.
2 people in a canoe: [Adult, Adult] OR [Adult, 8+]
3 people in a canoe: [Adult, Adult, Adult] OR [Adult, 11+, 11+] OR [Adult, 5+, Adult]
Kayaks and stand-up paddleboards: minimum age 15, under-18s must be accompanied by an adult on the water. No solo paddlers. Minimum 2 people on the water from each party.
Book Now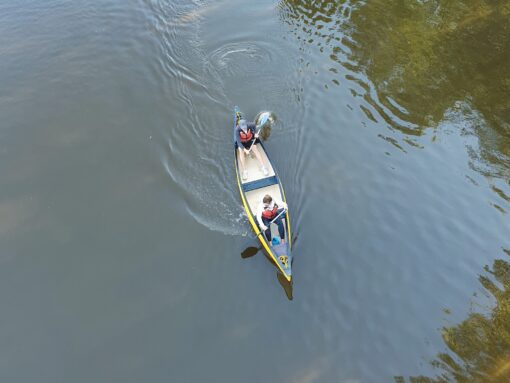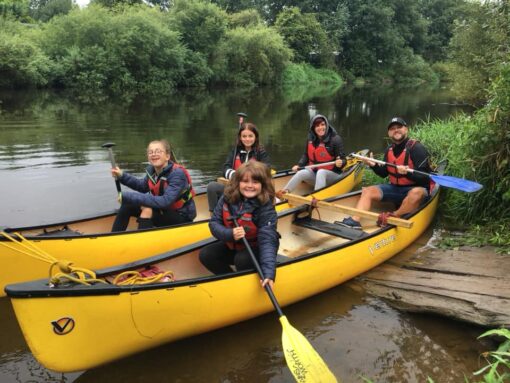 Rafted canoe
Completely eliminate all chances of capsize with a "rafted canoe". This is where we secure two canoes together side-by-side.
A rafted canoe requires a minimum of two adults at the back of the boat to steer and propel the craft. In front of the two adults you can seat up to two young children (5+) and, in front of them, a further two children or adults.
When booking, please select your choice of 2-seat or 3-seat canoes (at least two!) and then add the Rafted Canoe option at no extra charge.
How to book
Book your canoe, kayak or stand-up paddleboard online and purchase food and drinks separately on the day from The Pizza Girls and from Bewdley Rowing Club's licensed bar.
Check the age restrictions if you are bringing the kids.
Choose your craft: 2-seat canoe, 3-seat canoe, kayak or paddleboard.
Add the Rafted Canoe option if necessary.
Choose a time slot.
Book Now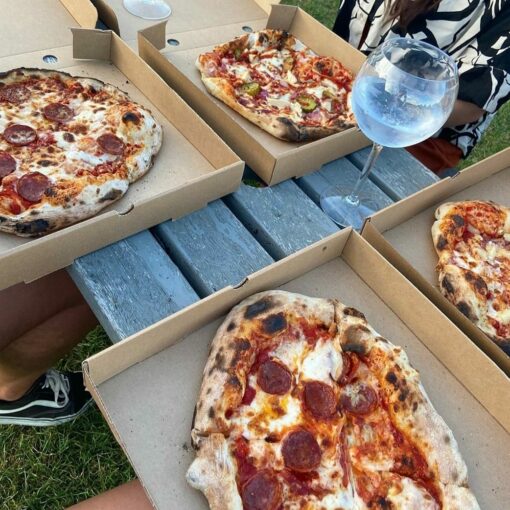 "Great value for money, excellent customer service, suitable for all levels of experience. We can't wait to do it again!"
- Loulou3976, Tripadvisor
What's on in the West Midlands over the Jubilee Bank Holiday Weekend?
Sunday 5th June 2022, 2pm-8pm: Paddle and a Pizza with Hire a Canoe at Bewdley Rowing Club.
Bewdley is within easy travelling distance of Birmingham, Worcester and Ludlow.
If you are visiting the Shropshire Hills this Jubilee Bank Holiday Weekend, why not round off your trip with a bit of canoeing, kayak or paddleboarding on the River Severn!