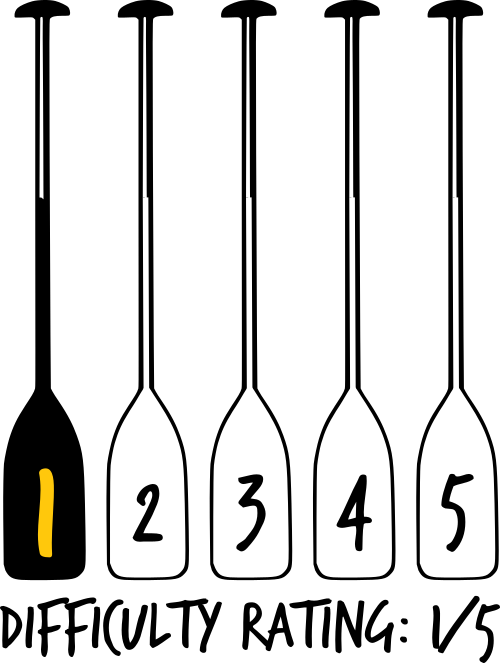 We have graded all of the routes and trips we offer across our various locations on a scale of 1 to 5 (from easy to moderately difficult).
This experience is suitable for beginners and is rated 1/5 because the section of river you will be paddling on is wide and slow moving.
Prior experience is not required. You will be given a safety brief and an introduction on how to manoeuvre and propel your stand-up paddle board.
If you can swim and follow instructions then you will be fine!