Instructor-Led SUP Session
Duration: 2 hours
Ages 10+
Want to learn to SUP? Join one of our super friendly and enthusiastic instructors for a 2-hour paddle boarding introduction session at Frankwell.
Available 30th May 2021 - book now!
More dates for this summer coming soon. If you want to get a session booked for a certain date, get in touch and we can open up a date for you.
From £36
Per person
Book Now
Inclusive of VAT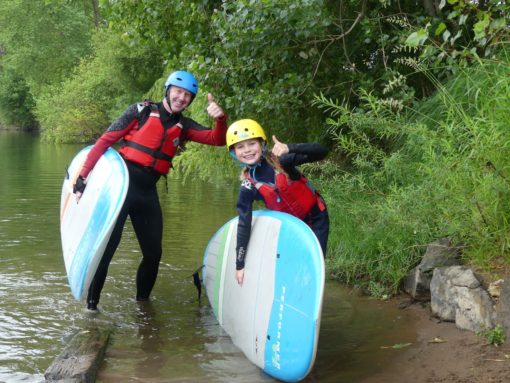 Fresh and clean equipment
All equipment included in the price:
Paddle board
Paddle
Buoyancy aid
Wetsuit (either 3mm or 5mm)
Helmet (optional for adults)
Book Now
What to expect
Our instructors will tailor the session to suit your expectations and needs. For most people, this will be their first time on a paddle board but if you have been before and want to focus on something in particular, let us know!
Sessions start on the bank and quickly move into the water.
Expect to get wet… it's all part of the experience!
Book Now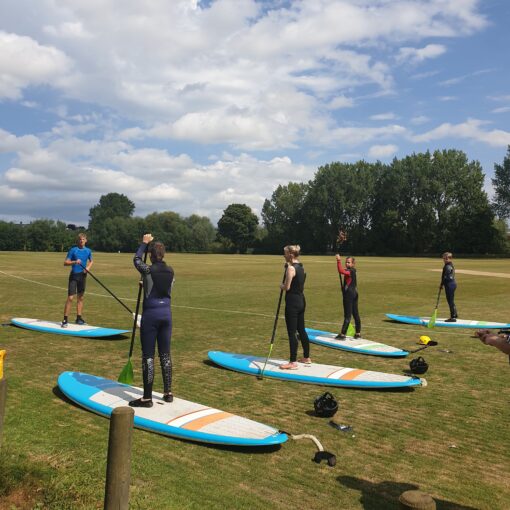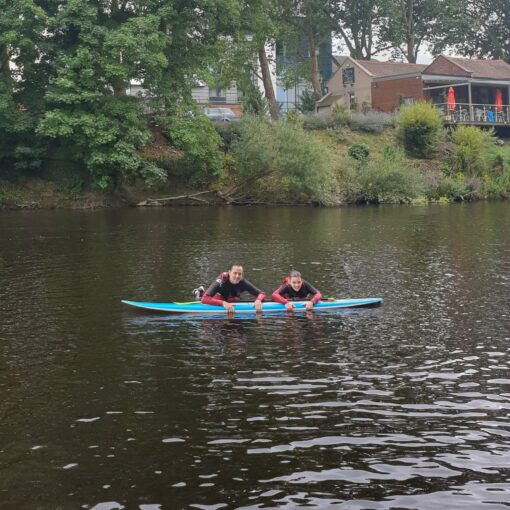 What to wear
Wetsuits are not compulsory. If you would like to use one of our wetsuits, let us know what size you need at checkout.
If not, we recommend wearing gym clothes—nothing too baggy as you don't want to lose it if when you fall in!
Please bring footwear to use on the board, e.g. an old pair of trainers, water shoes, etc.
Book Now