We are also looking for a very similar role to the one below at our Bewdley location (driving licence required, experience towing trailers, and must be able to work Saturdays, Sundays, Mondays and Tuesdays) – please get in touch if you might be interested! 
Description: Hire Operator/Instructor (full-time seasonal position)
Location: Shrewsbury, Shropshire 
Hours: 35 per week with overtime opportunities 
April – September 2022
Pay: £12 per hour 
Hire a Canoe is a British Canoeing Delivery Partner based on the River Severn in Shropshire & Worcestershire offering canoe, kayak and paddle board experiences in the form of hire, guiding and instruction to a wide variety of customers. We pride ourselves on offering the highest possible standard of service and safety. We operate in two main locations and this job advert is for our Shrewsbury-based operation.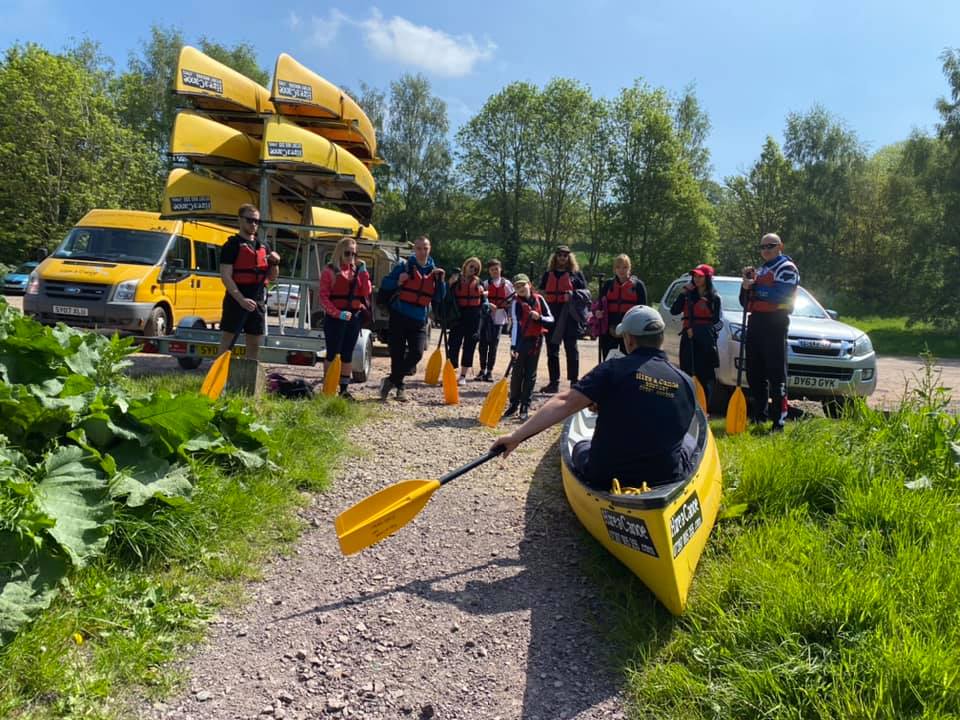 Main Role
Working both as part of a team and individually to deliver high-quality canoe, kayak or paddle board experiences to a wide range of customers (children/adults, small and large groups). Ensuring the outcome of each group is met and the customers leave happy at the end of the session.
Responsibilities
Work as part of a bigger team to ensure all aspects of the business are met
Briefing participants about safety and logistics
Running the hire side of the business
Organising a small team of hire operator assistants 
Providing high levels of customer service
Briefing participants about safety and logistics
Complying with the company culture of health and safety
Recording accidents/incidents and writing incident reports
Cleaning, maintaining, and preparing equipment
Maintenance of the centre 
Lifting, carrying and loading canoes
Personal Specification. Essential: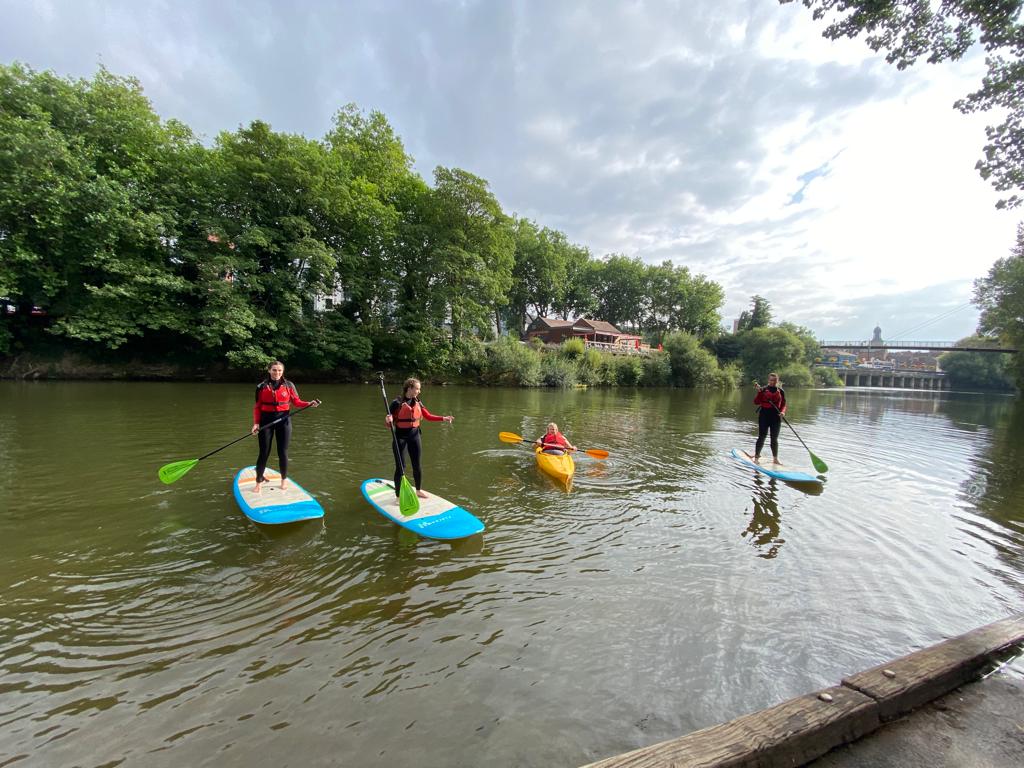 Have experience in delivering a high-quality experience to a wide range of people
Have an enthusiastic, 'can do' attitude
Demonstrate an ability to self-mange and prioritise
Availability to work all weekends with a flexible shift pattern and some evening work
Interest in adventures and expeditions
Friendly, approachable with a good sense of humour
Be able to positively inspire those around you
Problem solver 
Be able to understand and operate our booking and HR system 
Be punctual 
Essential Qualifications 
First Aid Certificate – 16 hour 
Foundation Safety and Rescue Training (or willingness to attend) 
British Canoeing safeguarding training (or willingness to attend)
Desired Qualifications
Paddle Sport Instructor or above
Paddle Sport Leader or above
Driving licence and experience towing a trailer
Benefits
Access to Bright exchange (corporate discount programme)
Access to our employee assistance programme
Being part of a team with a wide variety of experience 
Access to trade accounts and kit discounts 
Free access to company equipment (along with a reduced rate for family and friends)
Uniform – shirts, softshell & waterproof jacket / waterproof trousers
Free parking on company premises 
Reimbursement of company expenses 
Overtime opportunities and pay
End-of-season bonus 
Access to a wide range of British Canoeing qualifications, training and CPD updates to help you grow within the industry
Regular social events 
A full paid induction will be offered in April 2022 with scenarios, familiarisation and other tasks.
To apply for this role, please email a CV and covering letter to Kieran: [email protected] 
Interviews will be held at our Montford Bridge site.
We are also looking for a few part-time hire operators and instructors, so if this sounds like you please get in touch. 
Contact us to chat about opportunities for 2022: 07397 005 355